All The Things You Are: Bossa Nova
by JazzMaverick (Jul 30, 2011)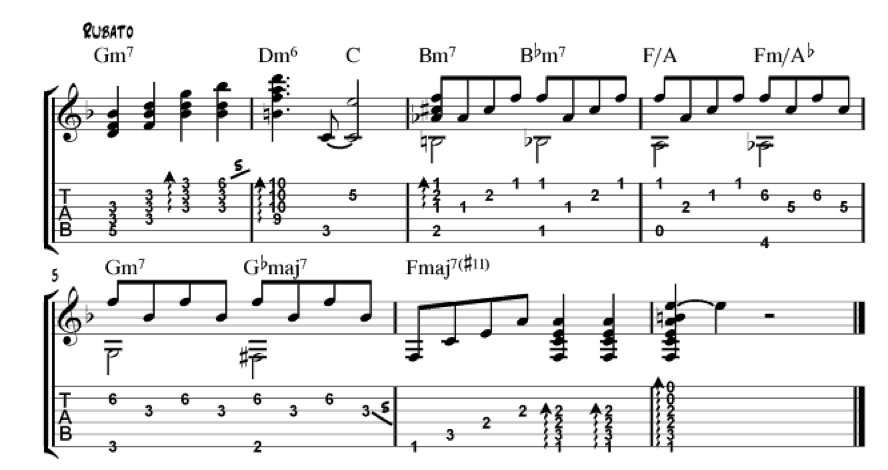 This is the coda of Baden Powell's version of 'All the Things You Are' from the double CD 'Three Originals'.

The first 2 bars are the last bars of the melody and then starts a chromatic descend from Dm6 to Fmaj7.

If you find the Gbmaj7 too stretched to play, relax, you can also play the note F on the high E string.

He started playing guitar at the age of 8 and proved to be a prodigy. He performed in the program Papel Carbono and won the first place as guitar soloist. At the age of 13 he was playing as a professional musician and got inspired by jazz music. In 1956 he got his first big success: Samba Triste. Another well known composition of his is 'Berimbai'.

Baden Powell had complete command over his instrument and coupled this with unique musicality.

He died in 2000 at the age of 63.

Much respect to him.