So What
by JazzMaverick (Oct 29, 2008)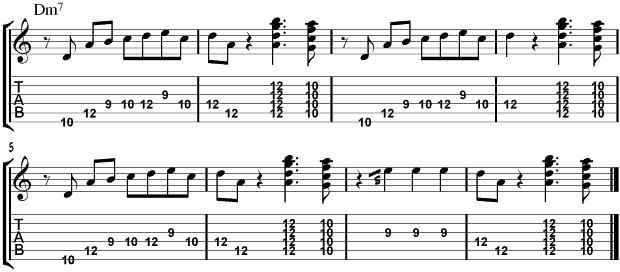 This lick is the theme of 'So What' from the Miles Davis album 'Kind of Blue'.

This first-take, unrehearsed Miles Davis session from 1959 is a true masterpiece. It was the key recording of what became modal jazz, a music free of fixed harmonies and forms.
The band itself is extraordinary (proof of Miles Davis's masterful casting skills), listing John Coltrane and Julian "Cannonball" Adderley on saxophones, Bill Evans (or, on "Freddie Freeloader," Wynton Kelly) on piano, and the crack rhythm unit of Paul Chambers on bass and Jimmy Cobb on drums.

Miles Davis inspired countless musicians from a number of genres, he is a true legend.